How to Buy and Register Premium Domains - Domain Registration
How Do I Buy A Premium Domain
When buying a new domain, premium domains will be highlighted with a Premium Domain icon in red. If you need to transfer the domain to us as a result of the purchase, one year will be added to the existing registration period. If the domain is not transferred, no additional year is added. It also enters the Automated Domain Renewal Server (ADRS).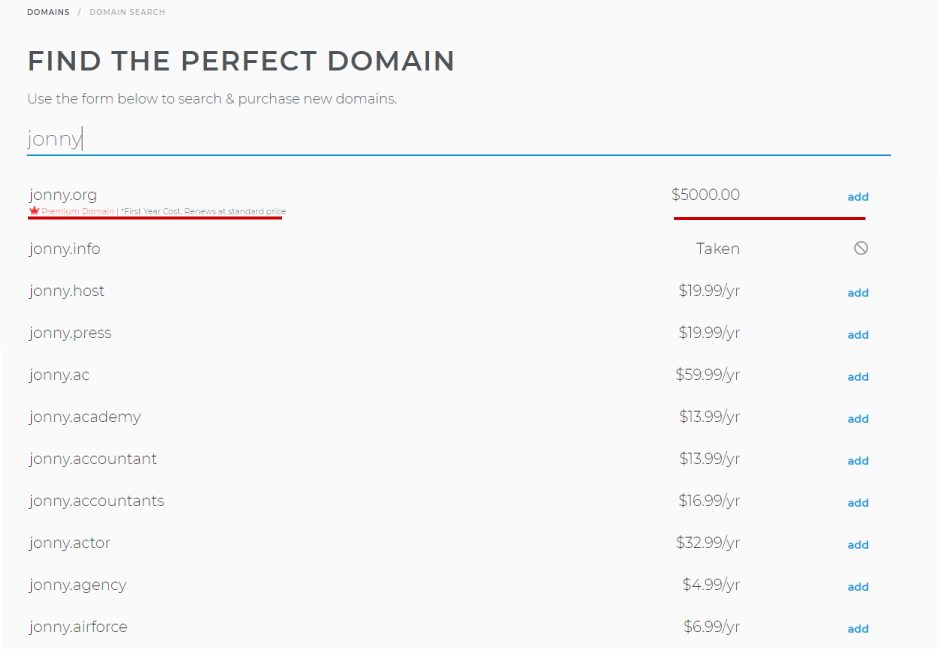 Please see the steps
here
for the same process on purchasing a new domain. Please also note that after the initial purchase, premium domains renew at their regular renewal rates.
How Soon Can I Manage My Newly Purchased Premium Domain
Due to the process involved with purchasing a premium domain from the third party owner, this transaction may take 3 to 5 days to complete before you can manage your domain through your Domain Dashboard.